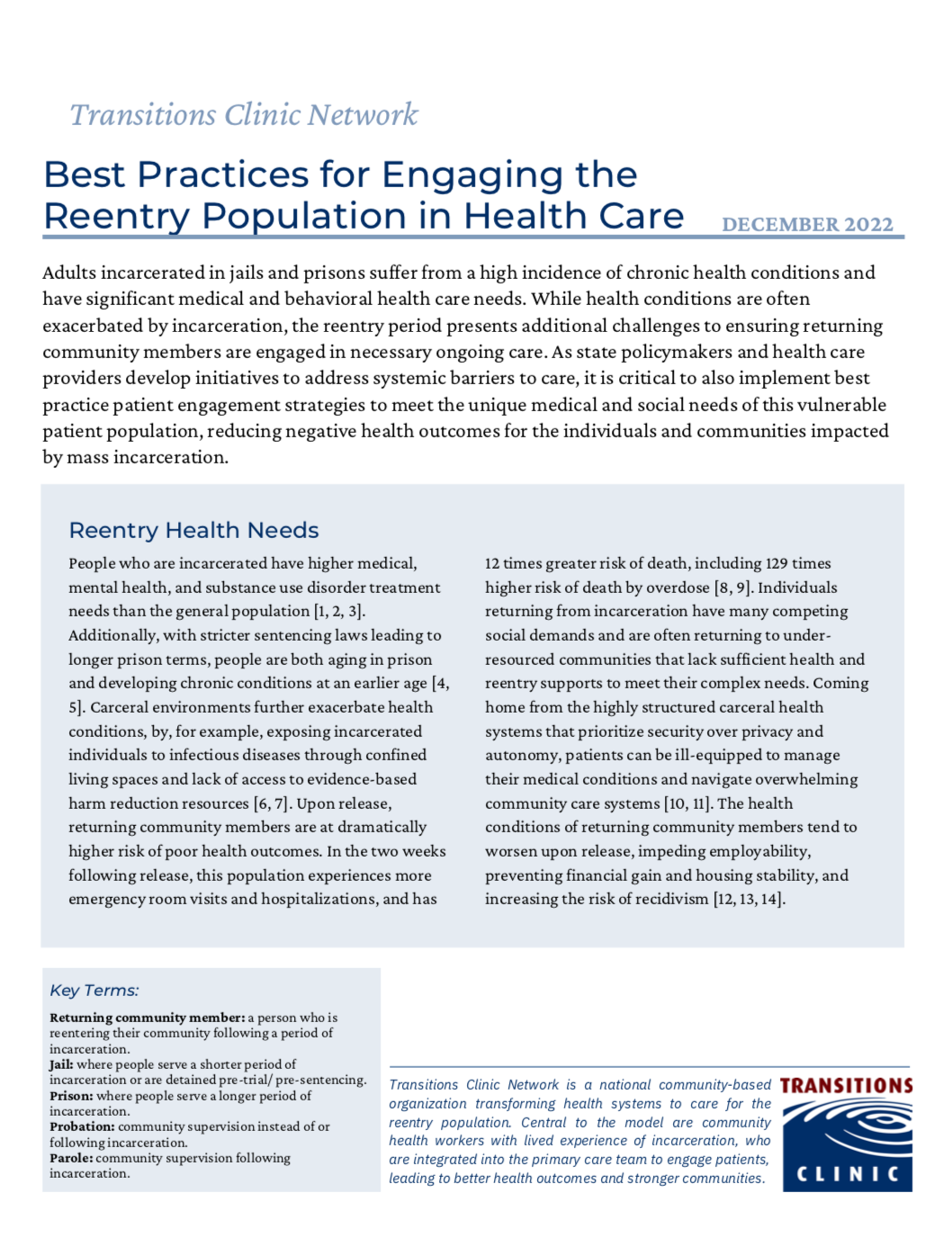 Standard models of health care delivery do not serve all populations equally, and the reentry population has suffered poor health outcomes from systems that fail to address their unique medical and social needs.
Our new policy brief "Best Practices for Engaging the Reentry Population in Health Care" exposes why health care access alone is insufficient to support returning community members and makes an urgent case for involving people and communities impacted by mass incarceration in policy solutions in more meaningful ways.
This brief provides evidence-based recommendations for state policy makers, health plans, and primary care providers for creating policies that truly aim to support patient engagement in health care.  Click here to read it.
Every year in the US, more than 650,000 people are released from prison and 9 million more return to their communities from jail. Upon return, they are some of the sickest and most vulnerable members of society.
We developed this brief to guide policymakers and health care providers to effectively care for returning community members.
Stay up-to-date on our news and releases.
Download the policy brief and sign up for our mailing list.